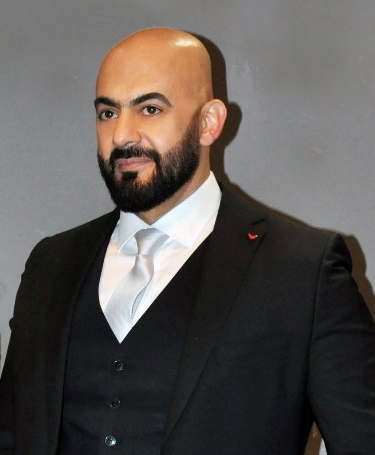 Dr Hani Al Gouhmani
Dr Hani Al Gouhmani is  has worked in tobacco control since 1998 at the national level, starting 2001 on the international level, participated in FCTC negotiation process from the beginning and its working groups, showing leadership in the region and increasing the number of NGOs involvement in FCTC process and FCTC implementation in EMRO other regions, and served as a bridge for them to connect them internationally. He has conducted tens of workshops and webinars internationally with topics related to tobacco control, FCTC and tobacco cessation.
For 6 years Dr Al Gouhmani was supervising 12 tobacco cessation clinics and doing training of trainers for health staff in these clinics. In 2006 joined Framework convention alliance FCA as regional coordinator for EMR region, in 2009-2011 became a steering group member for smoke-free partnership, and in 2010 up to date became the UNION (International union against tuberculosis and lung diseases) president for EMR region by-election, as well as at WHO FCTC secretariat as regional consultant on FCTC 2030 project, Dr Al Gouhmani served in scientific committees for several events regionally and internationally on Tobacco control topics and health in detention topics. Hani also working as a consultant at ENSP office in Brussels since the beginning of 2020.
Dr Al Gouhmani holds a medical degree in Neurology, Master degree in public health from Moscow Medical Academy, and MBA international health care management from Cumbria University in the UK, and doing a PhD in the field of international health care.