Dear colleagues,
Romanian Society of Pneumology (RSP) has the great honour to invite you this fall, to its largest scientific event: The 26th RSP National Congress, which is due to take place between 4th-8th of November.
For the first time, the event will be broadcasted ONLINE, on a virtual platform for which you will receive a link. This year, the Congress will be an unique experience, as you will be able to watch symposiums and live courses, as interactive as we are all used, you will also be able to visit the exhibition area, as well as the e-posters area, all from the comfort of your home or your office.
With this year's Congress central topic being Pneumology: challenges and interdisciplinarity, under its generous umbrella, a number of other major topics will be addressed, such as:
– lung infections
– bronchopulmonary neoplasm
– pulmonary tuberculosis
– chronic obstructive pulmonary disease
– comorbidities with pulmonary involvement
– lung damage in systemic diseases
– respiratory functional exploration.
The 26th National Congress of the Romanian Society of Pneumology is a multidisciplinary scientific event that brings together both Romanian and foreign key opinion leaders as well as professional associations, covering all respiratory diseases field. The Congress aims at promoting scientific excellence. Prestigious internationally pneumology professors will be invited to the Congress.
Our event will bring into light the today's research and tomorrow's therapy when diagnosing and treating respiratory diseases.
Some of the scientific presentations will be dedicated to a very actual topic that kept us apart but also brought us together in many other forms: Covid-19.
Even though this year we will meet diferently, we estimate that the number of participants (from our country and aboard) will exceed 1000, doctors from the following specialties: pneumology, pediatrics, allergology, anesthesia and intensive care, cardiology, internal medicine, rheumatology, infectious diseases, family medicine, and about 200-300 nurses.

We invite you to join us because only together we can make this Congress a memorable event!
Yours sincerely,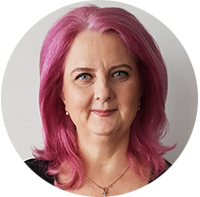 Roxana Maria Nemeș
Congress President
President Elect of the Romanian
Society of Pneumology (2020-2022)
The 26th National Congress of the Romanian Society of Pneumology will bring together renowned scientists, opinion leaders and experts in the field of public health, to analyze recent advances in pneumology and research in the field of respiratory diseases. Key discussions will take place on the latest clinical trials and guidelines for treatment and prevention.
Thus, we set the following objectives:
– To bring together best scientists in Romania and in the world in the field of respiratory medicine, who will give "state of the art" lectures and informed opinions on future directions in this complex medical specialty;
–  To offer to young leaders who will come after us a portfolio with the latest scientifi­c discoveries and to bring to the audience these discoveries in different, highly interactive forms: symposia, workshops, courses, poster sessions etc;
– To provide a framework for developing a partnership with the pharmaceutical and medical device industry, discussing together the best use of new market discoveries, raising awareness and making a wide range of products and services available to physicians, in order to improve clinical practice;
– To ensure a conducive atmosphere for creating new relationships and fostering the exchange of information in order to promote new collaborations and to offer more and varied opportunities of interaction between industry partners, academic environment and healthcare professionals.
PROGRAM ŞTIINŢIFIC PRELIMINAR
Prof. Dr. Adrian Covic, Preşedinte Societatea Română de Nefrologie
Conf. Dr. Ionuț Nistor, Secretar Societatea Română de Nefrologie
Prof. Dr. Romulus Timar, Președinte Societatea Română de Diabet, Nutriție și Boli Metabolice
Conf. Dr. Bogdan Timar, Decan al Universităţii de Medicină şi Farmacie "Victor Babeş", Timişoara
Conf. Dr. Bogdan Mihai, Vicepreşedinte Societatea Română de Diabet, Nutriție și Boli Metabolice
Prof. Dr. Cristian Serafinceanu, Preşedinte ASRMN
Conf. Dr. Ionuț Nistor, Secretar Societatea Română de Nefrologie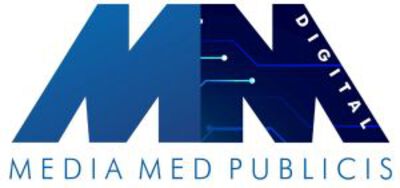 Websites
Contact
Petofi Sandor street, No. 10, District 1, Bucharest